repairs of engines Poznan
now browsing by tag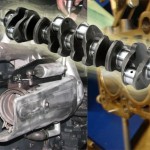 What we do?
Moto-Szlif is a company with more than 40 years repairing diesel engines and low-. We repair engines cars, vans, Truck, as well as agricultural vehicles and construction machinery.
Renovating the historic motor vehicle
We provide, inter alia, ;
repair of motor,
regeneration of motor heads,
cut cylinders,
grinding of crankshafts
What is the repair?
Engine block - Regeneration:
cut cylinders
collaring of cylinders
alignment, supports regeneration of the crankshaft
regeneration of holes for the camshaft,
Cut the crankshaft:
checking the breakage of the crankshaft
crankshafts cuts
Polishing the crankshaft journals
Regeneration rod:
regeneration foot rod
regeneration of the connecting rod head
check the alignment rod
Regeneration of the head:
head pressure tested for leaks
planning head
Valve seat machining profiled blades and diamond grinding discs
replacement of the valve seats
Leak checking machined slots
replacement valve guides
replacement of seals
bearing / regeneration supports the camshaft
adjustment of valve clearance
Fixed mount components while maintaining standards of cleanliness. Motor after the repair is ready for operation (replace the filter and pour oil).
For the service we guarantee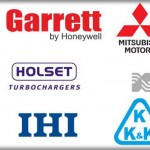 We are regeneration of turbochargers for diesel and gasoline engines. In our company you can buy a new or used turbine , fix (regenerate ) and mount the turbocharger for your cars. Repairs are made with the professional machines. These devices allow you to diagnose a fault in the turbine and test after repair.
In contrast to many other workshops, first diagnosed
cause damage to the turbocharger. After verification and fault elimination install efficient turbine, thus ensuring its continued proper operation.
In the event that the repair same turbocharger to inform you of the reasons for the failure and give guidance on the proper
mounting.
It is also possible to modify the turbocharger,and fit the customer's needs.
Standard repair time is 24 h.Naprawy require more time to perform 5 working days.
On the , that we use to regenerate turbochargers guarantee issue.